Red-Breasted Nuthatch at my suet feeder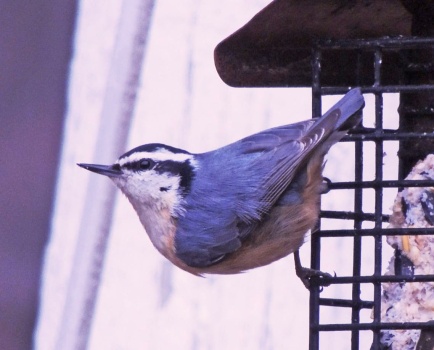 Why are you reporting this puzzle?
I put out a suet feeder at the new place about 3 weeks ago, but only a blue jay found it the first week. Last week, though, I saw an RBN at it, and now he (or they) are regular visitors. Today a chickadee went for it as well, but the RBN chased him away.