Alfredo Rodriguez Original 1972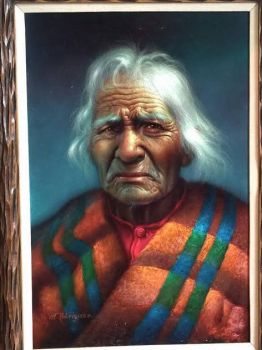 Why are you reporting this puzzle?
One of the two oil paintings I inherited from my parents. Approximately 20" x 30" unframed, 2' x 3' framed. This is typical of his early work. His newer paintings are more family-friendly, but I prefer the majesty in these portraits--although neither type of painting is my style.....
:-)))

https://www.jigidi.com/created.php?id=O54NKEHE

This is the other one. Photos don't really show the texture of the paint or the clarity of the details.