Castle Combe, England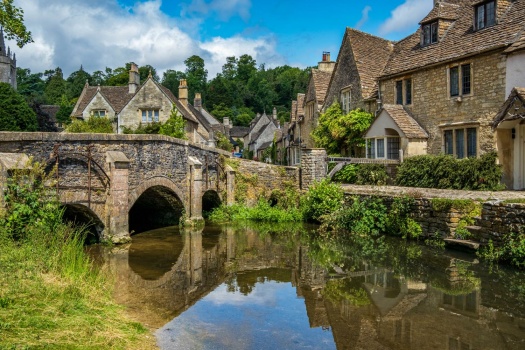 Why are you reporting this puzzle?
In today's Daily Jigsaw Puzzle, we visit
Castle Combe
in England. An ancient village with a name honoring a nearby castle that was built in the 12th century and then abandoned again in the late 1300s. Today only the earthworks of the castle are visible.
The area is as historic as it seems from today's puzzle – with previous settlements from different pertaining rules. Excavations have, amongst other exciting things, revealed both tools and jewelry from the Iron Age and a Roman villa and a bathhouse and corn drying ovens seemingly from the 4th century.
Today's Castle Combe stands beautiful, with houses built in honey-colored Cotswold stone. No new houses have been built here since about 1600.
Imagine that…♥ Or better yet -
come and see for yourself
!