From my window: on a blueish day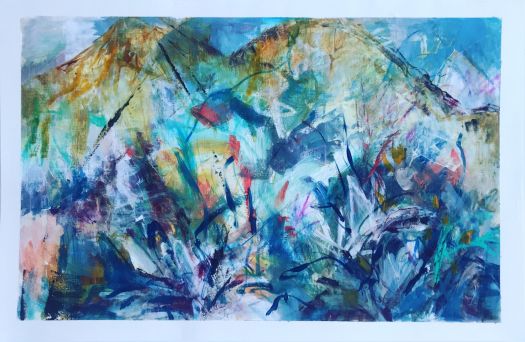 Why are you reporting this puzzle?
This is an original painting from German artist Gerrit Oppelland-Hampel. It features a view from her window to the mountains. It is a semi abstract work with a lot of movement in the brushstrokes and many shades of blue!