Anna - Prudence Heward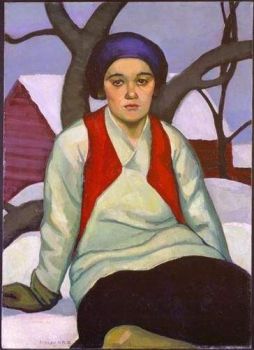 Why are you reporting this puzzle?
The painter Prudence Heward was one of a small group of women artists who were active in Montreal between the wars. Although she also produced landscapes and still lifes, she was primarily known for her figure painting. Her portraits of physically robust but psychologically complex women challenged conventional representations of passivity; her women, always set in the landscape, appear independent and brooding, at times defiant. - National Gallery of Canada
How do you follow a puzzle?

When you follow a puzzle, it means you receive notifications about new comments on the puzzle.