one of my beaded bracelets
one of my beaded bracelets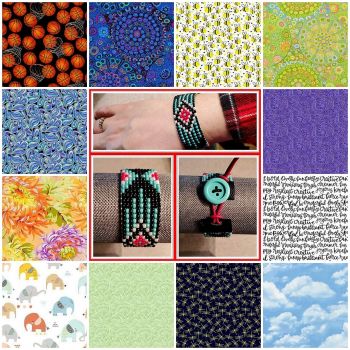 Why are you reporting this puzzle?
these fabrics by different designers and manufacturers from https://www.thequiltstore.ca. some images may be copyrighted. i do not claim any ownership.

as for the centre square - just thought i'd show you one another of my joys other than making puzzles. these seed beads are itty bitty, 3mm each. thought i'd try a button closure, but this button's a bit big i think.