Big Raven (1931) ~ Emily Carr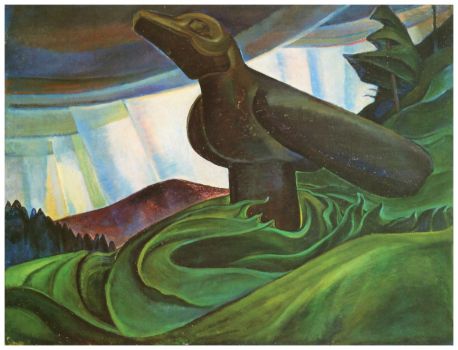 Why are you reporting this puzzle?
Emily Carr (1871–1945) was a Canadian artist and writer from British Columbia inspired by the indigenous peoples of the Pacific Northwest Coast. Carr's main themes were natives and nature: native totem poles set in deep forest locations or sites of abandoned native villages, and the large rhythms of Western forests, driftwood-tossed beaches and expansive skies.

Big Raven is an iconic image in Carr's work, a solitary creature atop a pole in an abandoned First Nations village, standing amid a swirling sea of dark green foliage.