Fruits, veggies and a button jar!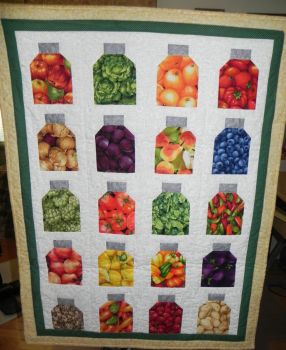 Why are you reporting this puzzle?
Here is a quilt for our library's raffle. Lots of fun to make. But, as someone pointed out to me, who puts up lettuce? Good question. I was NOT thinking about actual "putting up" when I cut the fabric.