LARGE OLD RHODODENDRONS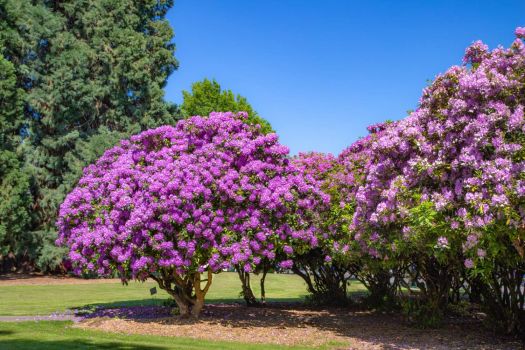 Why are you reporting this puzzle?
This May I was in Salem, Oregon on a couple of occasions. I didn't have much time to take any photos but I did run downtown for a few minutes. In back of the state capital building is the campus of Willamette University. The university was founded way back in 1842. That said, some of the trees and plants were quite old. The Redwood tree in the back left portion of my photo was a good 150 feet high. The Rhododendrons in the foreground were 12 to 15 feet high and I saw others that were literally 20 feet high.