Train by Jungfrau mountains in Switzerland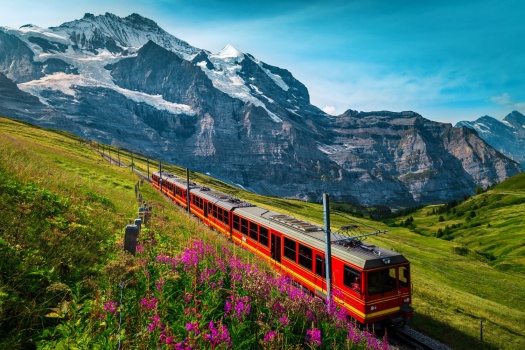 Why are you reporting this puzzle?
Werner von Siemens
introduced the world to the first electric passenger train in 1879 in Berlin. At the time, the locomotive was driven by a 2.2 kW, series-wound motor, which allowed it to reach a speed of 13 km/h. However, today's more advanced electric passenger trains have more efficient and sophisticated components, allowing the vehicle to reach speeds of 150 km/h and even 200 km/h.
Also, the snowy
Jungfrau mountains
are famous for their railway and undeniable visual appeal. Essentially, these mountains have the highest accessible point in Europe with a height of up to 3,454m, due to its centennial railway.
And today, they are here - posing just for you ♥