Hairy Woodpecker female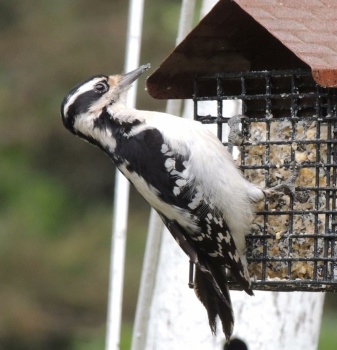 Why are you reporting this puzzle?
Initiially, the suet feeder attracted only the Downy Woodpeckers and Red-Breasted Nuthatch. Then, a few weeks ago, White-Breasted Nuthatches started becoming more common. After that, a Hairy Woodpecker appeared, and they have become common visitors.

This is a female who showed up while I was trying to get a shot of the wren.