Botanical Gardens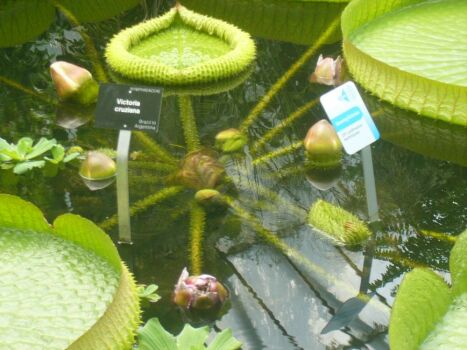 Why are you reporting this puzzle?
Edinburgh, Scotland.

Victoria cruziana is a tropical species of flowering plant, of the Nymphaeaceae family of water lilies native to South America, primarily Bolívia, Argentina and Paraguay.
The flowers are beautiful and can be as big as a foot across when fully opened. They are pure white when they open on the first night. The second day they turn a dark pink. (The cotton plant that I have in my garden does the very same thing - I wonder if they are somehow related! Must ask a botanist friend)
The pads open by uncurling themselves as you can see on the top left . Isn't nature amazing!