Dorothy's House & Land of Oz - Feb 2016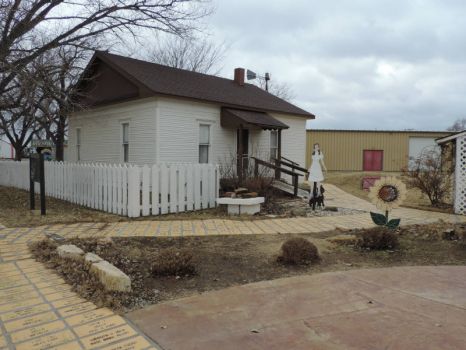 Why are you reporting this puzzle?
Prior to the 1970s, the iconic Dorothy Gale made famous in The Wizard of Oz was simply from "Kansas," no town given. With no actual town named, it was just a matter of time before some enterprising Kansas-ians jumped on the opportunity to claim the title, and Liberal, Kansas was that town.
Give us a sense of you

We always encourage Jigidi puzzlers to add an image to their profile to give their fellow puzzlers a sense of who is behind the profile name. And if you include a profile description - even with just a few selected words - it will further help the community understand who they are lucky enough to have come across on Jigidi! ♥