The Sela Pass in India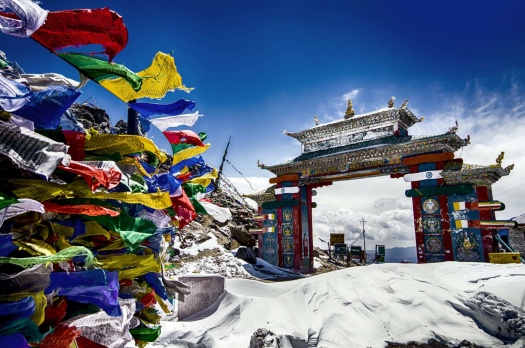 Why are you reporting this puzzle?
In Today's Jigsaw Puzzle, we visit
The Sela Pass
. What you see in the puzzle is the pass gate.
The pass is a high-altitude mountain pass (4170 metres) on the border between the Tawang and West Kameng districts in Arunachal Pradesh in India and a sacred site in Tibetan Buddhism.
There is a nearby lake, Sela Lake, one of the about 100 sacred lakes in Tibetan Buddhism. We wanted to find a nice and short video for you all to visit this spectacular place, and we did. But
you'll need to buckle up (and brace yourself)!
Are you a Jigidi Plus member?

When you become a Jigidi Plus member, you'll enjoy the completely ads-free Jigidi experience. Also, you directly support Jigidi and help us be as free as possible to make Jigidi even better every day.