Tibby on my first pathtag 😻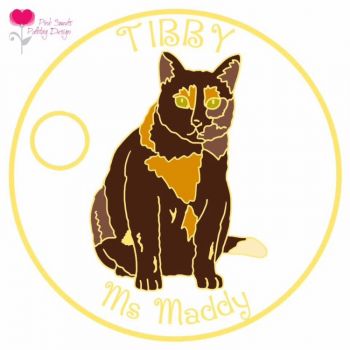 Why are you reporting this puzzle?
Created from my photo of Tibby, by Jen, Pink Sweets, California. It looks exactly like Tibs.

Pathtags are trading items that are left in geocaches, traded at events, and mailed around the world. Each metal tag has a unique # that is used to log it online.

I keep a Tibby tag on my car keyring.
What are the symbols on the jigsaw puzzles?

When you browse jigsaw puzzles on Jigidi, you may notice different symbols on the puzzles. One symbol lets you bookmark the puzzle for later, and other symbols tell you about any previous activity you may have on the puzzle.