From Tom To Tomasette.........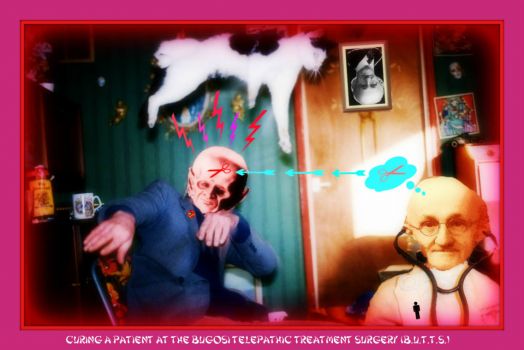 Why are you reporting this puzzle?
In a groundbreaking experiment, at the world-renowned BUgosi Telepathic Treatment Surgery, Dr.Adonis B. and myself undertook the painstaking task of realigning the neural networks of a troublesome patient, using telepathic brain imaging.......
The patient, who we shall refer to as "Tom", had been terrorising residents at the Bugosi Animal Research Farm (B.A.R.F.), with his voracious 'appetite' - to the extent that the population of the institute had quadrupled, in the space of 10 weeks!
By simply transferring the image of a simple pair of scissors to the neural networks of "Tom" we succeeded in 'castrating' the little ba***** without the use of any sharp object!
"Tom" is now known as "Tomasette"......

And remember to......SUPPORT THE B.U.T.T.S.!