Red squirrel on critter feeder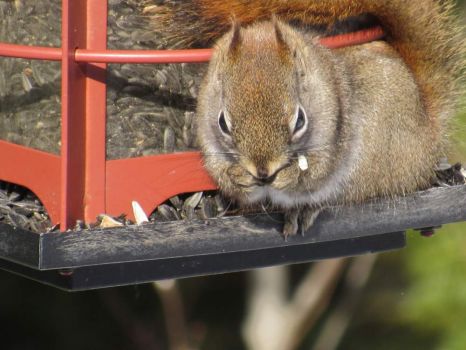 Why are you reporting this puzzle?
This is the one feeder without a squirrel baffle. You can usually see at least one squirrel, sometimes two, perched on it during the day. We call these critters "Seedies" because even when we distribute peanuts they show no interest. At night the raccoons and the porcupine enjoy whatever is left in the feeder.
How many accounts can a person have on Jigidi?

1 account; or 2 if you have a creative need for a second account - but this requires transparency in your profile descriptions that you hold both accounts. To trust each other and interact with our shoulders down and hearts soft, we all must know with whom we are communicating.

Read more about what to do if you have more than one account on Jigidi.