Themes: Forest & Farm Animals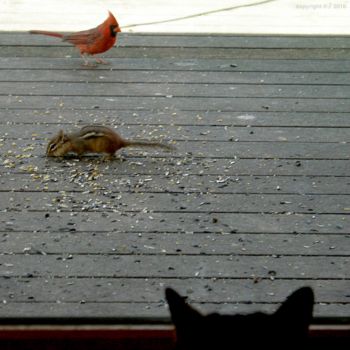 Why are you reporting this puzzle?
I called this photo "cat food" because the cat thinks so. Actually I'm not sure whether he thinks they're food or just something to play with. In either case, the cardinal is hunting for just the right seed and the chipmunk is stuffing his cheeks while the cat sits on the other side of the glass door.