Kit Cat caught a mousie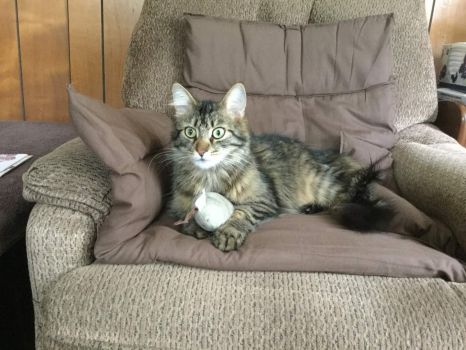 Why are you reporting this puzzle?
Kit Cat worked miracles, teaching my dad to love a cat and giving him joy in his last nine months. Now my mom has been seriously ill and KC has been working his magic with her. He is a very special cat.
How do you follow a puzzle?

When you follow a puzzle, it means you receive notifications about new comments on the puzzle.