Desserts Around The World - Russia - Korolevskiy Cake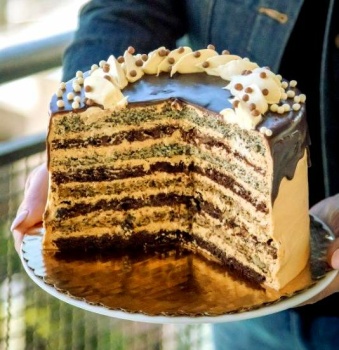 Why are you reporting this puzzle?
Also known as Russian Royal Cake, made from batter that contains sour cream and various ingredients to make different layers. Common layers include white cake containing poppyseeds, white cake containing chopped walnuts, chocolate cake containing cherries and chocolate cake containing chocolate chips. The cake is frosted with dulce de leche buttercream, then drizzled with chocolate sauce.
What is the filter for?

Some puzzles are shown behind a filter. These puzzles are within our guidelines but still is material of which some will take great offence. Read more about the reasons and workings of the content filter and how you can set your account up to either see or not see puzzles that are shown behind a filter.