dandelion, February 2, 2020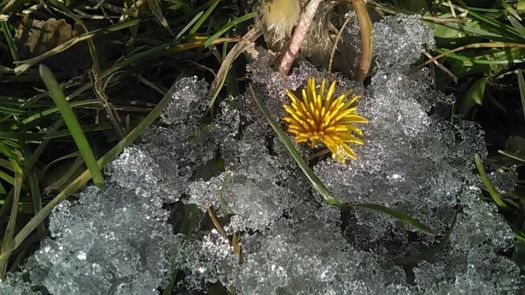 Why are you reporting this puzzle?
This was in the area where I live on February 2, 2020. We had a warmer than normal January and very little snow by February 2nd. There are never dandelions at this time of year in this part of the state.

This was how the area looked on this Sunday, sun and melting remains of snow that had not been of much accumulation in this area.

We still haven't had much snow, but I am hoping we get more today. The best snowfall for us was earlier in November, 2019.