Let's swim with the elephant ♥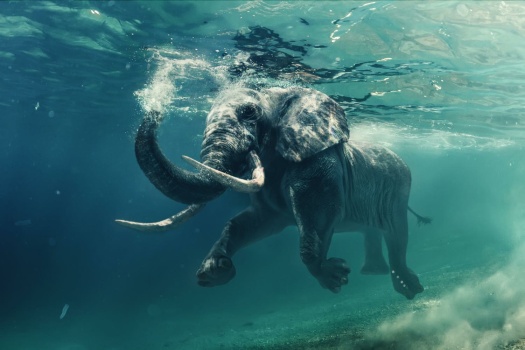 Why are you reporting this puzzle?
Did you know that the elephant's skin is about 2,5 centimeters where it is thickest?
The lightness this elephant experiences in the water must feel like something for the largest existing land animal.
The elephant
is a tough, gentle, social, and intelligent giant. They can live up to 70 years in the wild and communicate by touch, sight, smell, and sound. Over long distances, they can also use infrasound and seismic communication.
The elephant cannot run but can walk fast, with a top speed of 25 km/h (16 mph). This elephant we're going for a swim with today and his fellow elephants are able to swim for up to six hours without touching the bottom and at a speed of up to 2,1 km/h (1 mph).
If you adore elephants, you can visit or revisit a previous
Jigidi Daily Jigsaw Puzzle from this January
, also featuring a magnificent elephant ♥