My Four For Monday. Larger.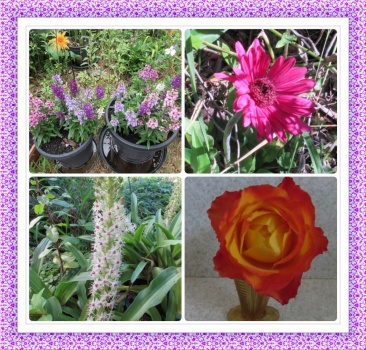 Why are you reporting this puzzle?
our flowers from my garden now.

Top Left: My Angelonias (commonly called Summer Snapdragons) have loved the rain. They are perennials in our climate and I love them. An orange Gerbera sneaked into the photo too.

Top Right: My hot pink Garbera thinks it's summer!

Bottom Left: My silly Eucomis thinks it's summer too, they should definitely not be flowering now.

Bottom Right: My rose has a few more flowers, time for it to have rest too! This is Tequila Sunrise.


All the rain we've had has fooled my garden into thinking it's summer. The rain has finished now and the weather is cooling off.