Photo's taken from Hoek van Holland/Maasvlakte, where the big ships enter (leave) Rotterdam harbours.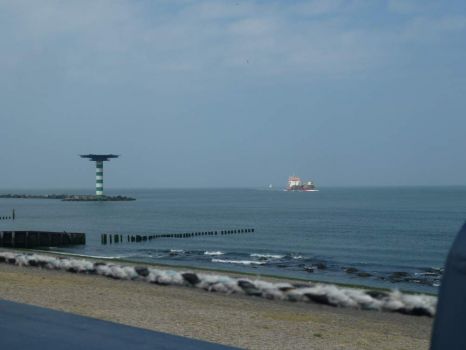 Why are you reporting this puzzle?
Looking towards the sea. Many big ships are laying anchored before the coast. They either are waiting for a place in a containerport to be loaded/unloaded; or waiting for their turn for a pilot (not allowed to enter the ports without a pilot).
Others ships are loaded with f.i. oil/gas/chemicals and are waiting for the prices to rise, in order to obtain a better price for the owners of the load.