Wild Animals Coloring Lynx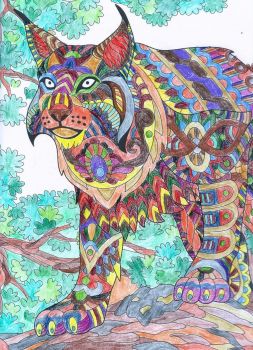 Why are you reporting this puzzle?
Forest Walker the lynx is from Blissful Cat Coloring book. Color Pencils and Prisma color pencils were used. Lynx has one blue eye and one green eye just like my cat Rainbow. Coloring Grins!☺
Do you know enough about copyright?

When you share material online, it's necessary to know what copyright law says about sharing online material. We have created a copyright video guide for you that will give you a basic understanding, along with 4 tips on how to share material within the boundaries of copyright law.