Do you know them? - Znáte je?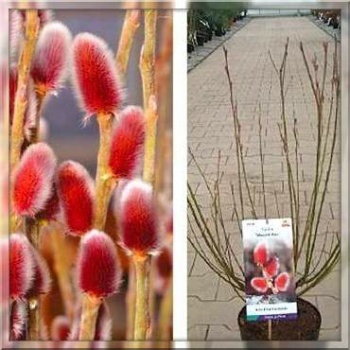 Why are you reporting this puzzle?
I saw at my friend these red pussy willow, they were part of a flower arrangement. She told me they weren't painted and I didn't want to believe her. I asked Uncle Google and really - she was right! Japanese gardeners really bred a willow with a red inflorescence!

U kamarádky jsem viděla tyto červené kočičky, byly součástí květinové vazby. Ona mi tvrdila, že nejsou dobarvené a já jsem jí to nechtěla věřit. Zeptala jsem se strejdy Googla a světe div se - měla pravdu! Japonští zahradníci skutečně vyšlechtili vrbu s červeným květenstvím!
What are the symbols on the jigsaw puzzles?

When you browse jigsaw puzzles on Jigidi, you may notice different symbols on the puzzles. One symbol lets you bookmark the puzzle for later, and other symbols tell you about any previous activity you may have on the puzzle.