Transparant Spirit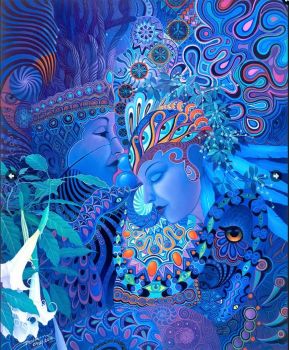 Why are you reporting this puzzle?
Anderson Debernardi is a visionary artist from Iquitos , Peru. In his artwork he represents and simulates some of the visionary scenes experienced through work with Ayahuasca. Which is also featured on the front cover of Alan Shoemakers new book Ayahuasca Medicine: The Shamanic World of Amazonian Sacred Plant Healing. Anderson has also created some beautiful works of art featuring jungle and animal scenes. I have provided here his website and contact information.
How does the notifications system work?

When you hold an account on Jigidi, you will receive notifications when someone tags you, upon a new comment on a puzzle you follow and upon new puzzles from a puzzle creator you follow.