Themes "Seas, Seashells & Sea Life"- G. Caillebotte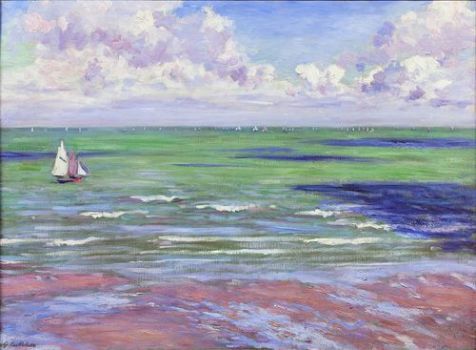 Why are you reporting this puzzle?
Gustave Caillebotte (French, 1848–1894). He was a French painter who was a member and patron of the Impressionists, although he painted in a more realistic manner than many others in the group. Caillebotte's style belongs to the School of Realism, he aimed to paint reality as it existed and as he saw it, hoping to reduce the influence of his Impressionist associates.
Caillebotte painted many domestic and familial scenes, interiors, and portraits as well as urban Paris, street views, gardens, landscapes and still life. He died of pulmonary congestion at the age of 45.

The above painting "Regattas en Villers" was painted between 1880-1884.