Memories Monterey 2017. Larger.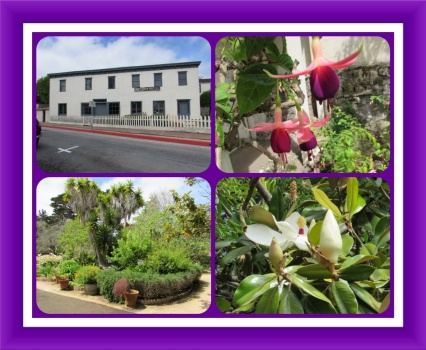 Why are you reporting this puzzle?
Next we were off to see the Stevenson House where Robert Louis Stevenson lived in 1879. It's actually the French Hotel, an adobe building (top left) which is now a museum to him, but it was closed. We walked in and I liked the Fuchsia at the front of the house (top right.) Then I spotted a walkway under the building so we went in there and came out on a wonderful garden (bottom left.) It had a huge white Magnolia tree flowering (bottom right) and many gorgeous flowers in the gardens (that's next week!)
Do you know enough about copyright?

When you share material online, it's necessary to know what copyright law says about sharing online material. We have created a copyright video guide for you that will give you a basic understanding, along with 4 tips on how to share material within the boundaries of copyright law.