My Red Canna.
My Red Canna.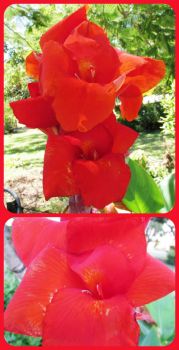 Why are you reporting this puzzle?
Not new, I've had a few of these pretty red Cannas (with a tiny touch of yellow) for years but they've been down in a back garden and covered with weeds and haven't flowered at all. Julian dug them up for me and I potted them into big pots with fresh potting mix and they are happy now. Some hot red to cheer up cold days for all you folks having winter now.

I can't wait to see what other colours I had down the back, as I potted up a lot.

Queensland Australia.