"It is the evil things that we shall be fighting against"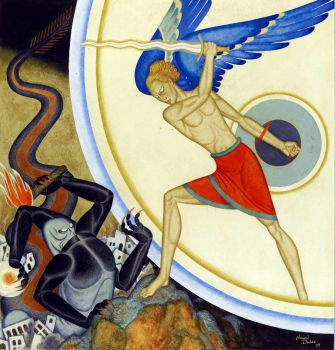 Why are you reporting this puzzle?
Edmund Dulac (1882-1953)

Reproduced within The Queen's Book of the Red Cross (Hodder and Stoughton, 1939) where it appears opposite page 48. Dulac was one of thirteen artists who contributed to the volume.
Have you solved today's jigsaw puzzle?

Every day, we present you with a jigsaw puzzle that we curate for you. You will find it on our daily jigsaw puzzle page or follow us on Facebook to get it in your news feed. Solve it and share it with friends and family to give them a daily beautiful and mindful brain workout ♥