snow kissed branches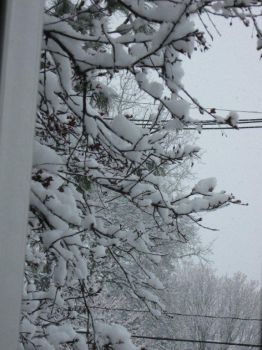 Why are you reporting this puzzle?
This flowering crab has begun to show some leaves and the show accented them nicely. There are also white pine boughs next to this crab tree and they too hold some pillows of snow. Lovely day here, April 17, 2020. Needless to say I was delighted to see so much snow, about 4 inches in a little over 3 hours. Some of the snow flakes were huge. The show seemed to be quite light in weight.