Grand Prismatic Spring, Midway Geyser Basin, Yellowstone National Park, Wyoming, USA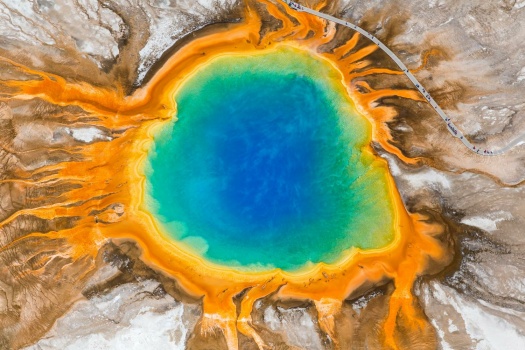 Why are you reporting this puzzle?
What in the world is this?
This is the largest hot spring in the USA and the third-largest in the world –
The Grand Prismatic Spring
.
The hot spring has a diameter of about 110 metres and is 50 metres deep. You'll find it in Yellowstone National Park, located in the Midway Geyser Basin. It is named after its stunning rainbow-like colouration, which comes from microbial mats around the edges of the mineral-rich water. Depending on (also) the temperature, the amount of colouration will be more or less striking.
This is nature ♥
Are you a competitive or more a meditative solver?

You can adjust whether to have the timer show or not when you solve your puzzles. You'll find how to in our puzzle player guide.