Leftovers-2022-5-15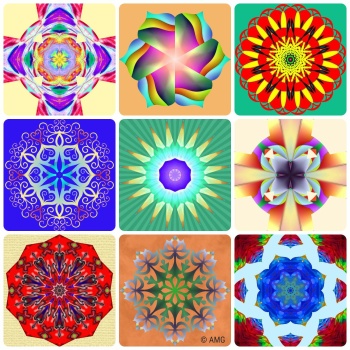 Why are you reporting this puzzle?
Kaleidos made from designs by Francine (bookish), Jacki (bluebird42) and Shirley (Shian2).

Top to bottom and left to right the original designers were:

Shirley Shirley Shirley
Shirley Francine Jacki
Shirley Shirley Jacki

Thank you, my friends. 💖
Are you a competitive or more a meditative solver?

You can adjust whether to have the timer show or not when you solve your puzzles. You'll find how to in our puzzle player guide.