I do this for a living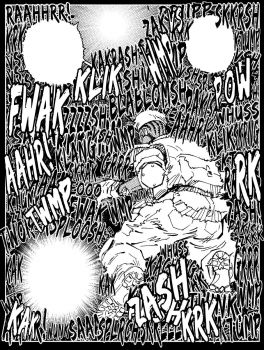 Why are you reporting this puzzle?
My day job is lettering manga for American publishers of same. This means not just the dialog but the sound effects, which, as in the case of this panel (one of three similar on one page of a 200-page book), is 90% of the job. I think I made about 25 cents an hour on this page. Ha ha, sob. Fortunately, most books /pages aren't quite this complex. (But some come pretty close). This is a panel from an issue of Battle Angel Alita, published in the USA by Viz.