Wedding #2.....Gnob-Gnobbers Land safely.........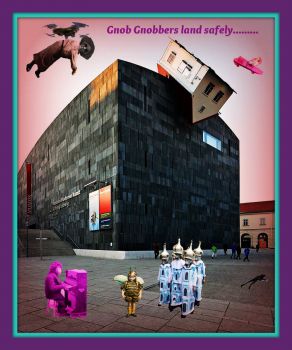 Why are you reporting this puzzle?
Our friends the Gnob-Gnobbers returned for the wedding, arriving by a houseycopter expertly piloted by young Berenice, daughter of uncle Bluebottle.......Though at one time it seemed as though it would crash, Berenice managed to guide it safely into the side of the Bugosi Tadpole Teaching School (B.U.T.T.S.), which made for a soft landing........
As SLOG and Juneee flew through the skies, Hippolytus provided a musical welcome for our guests.........