Tarot ~~ 29 July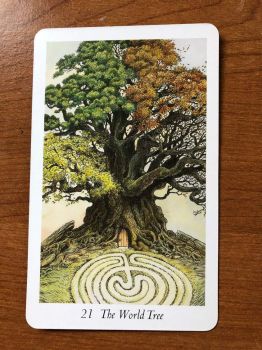 Why are you reporting this puzzle?
What ancient wisdom will the WildWood Tarot hold for you today?
To find out ~~ solve the puzzle ~~ your mystic message will appear!

The WildWood Tarot Deck is read and interpreted each day by
~~ Joanne The Psychic ~~~~
WildWood Tarot authors: M. Ryan, J. Matthews
WildWood Tarot art design & illustration : W. Worthington

Daily Dharma from "Tricycle"
"Accepting Uncertainty"
"Uncertainty, when accepted, sheds a bright light on the power
of intention. That is what you can count on: not the outcome,
but the motivation you bring, the vision you hold, the compass
setting you choose to follow."
—Joanna Macy, "The Greatest Danger"
How do you follow a puzzle?

When you follow a puzzle, it means you receive notifications about new comments on the puzzle.