Cats of the World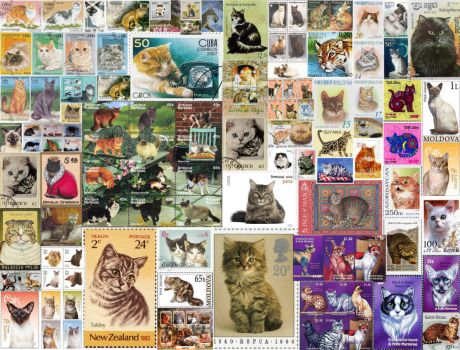 Why are you reporting this puzzle?
I promised Calluna some kitty cat stamps to accompany the dogs - so for all the feliphilias, a selection from around the world.

The Cat Of Cats - Poem by William Brighty Rands

I am the cat of cats. I am
The everlasting cat!
Cunning, and old, and sleek as jam,
The everlasting cat!
I hunt vermin in the night-
The everlasting cat!
For I see best without the light-
The everlasting cat!
Are you curious about how do we review content on Jigidi?

At Jigidi, we celebrate what connects us and steer clear of divisive content because how we meet each other matters. It forms us. When we review the content, we use four 'lenses' and look for what the image or comment is most.