funny-pictures-168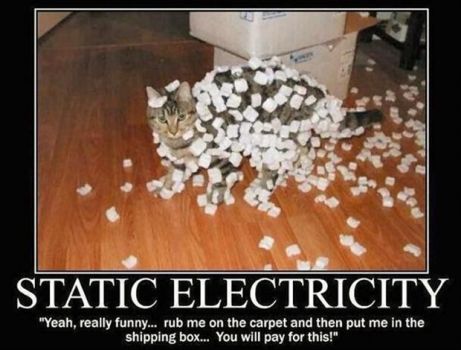 Why are you reporting this puzzle?
That's not nice to do that to a cat. Static electricity can hurt. Yes, I imagine the cat is plotting revenge as we speak. Looks like somebody has a big mess to clean up. Cat's like boxes, so another possibility is that the cat jumped in the box by herself and then jumped out.
Are you a competitive or more a meditative solver?

You can adjust whether to have the timer show or not when you solve your puzzles. You'll find how to in our puzzle player guide.