Young boy with dove by Israeli artist Reuven Rubin, see below for comments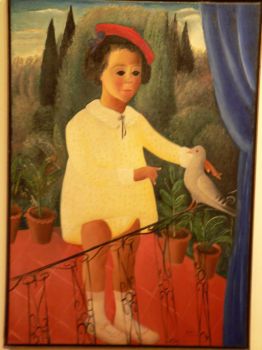 Why are you reporting this puzzle?
I think this picture is another exception to Rubin's usual addition of something 'old' and something 'new' in the background. If you see anything that qualifies, please leave a comment.

Still, I like this picture of beautiful young innocence.