Madrid: Sancho Panza and Miguel de Cervantes Saavedra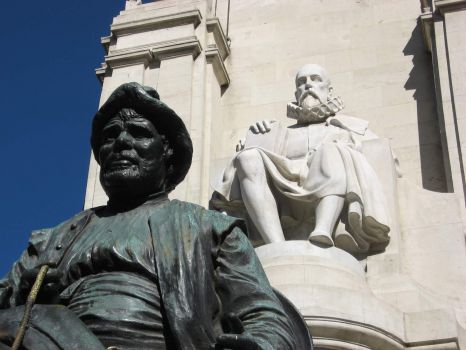 Why are you reporting this puzzle?
It is high time I dedicated a tiny series to Madrid and the famous Monumento a Miguel de Cervantes at the iconic Plaza de España. In front of the 34m stone monolith guarding the stone statue of Cervantes, there is a separate bronze sculptural group representing Don Quijote and Sancho Panza. The monument was open to public in 1929, and some statues (for example Dulcinea :) ) were added later.