"THAT MAKES MY BACK HURT"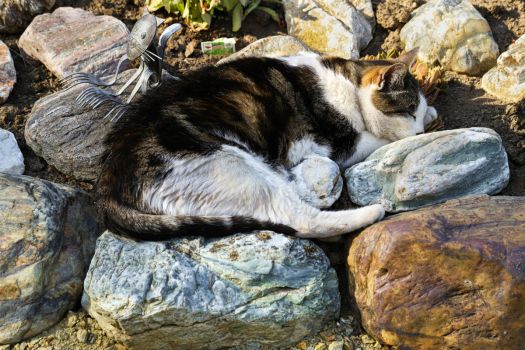 Why are you reporting this puzzle?
This is Ziggy, Sue's cat. We built this new rock garden this year and Ziggy loves to sleep on the rocks. It makes my back hurt just looking at her. We guess she likes it because the rocks absorb the suns rays and she likes the added warmth when she sleeps. She also sleeps next to that cat figure to her left that is formed out of forks and spoons.