Tree Of Life Carving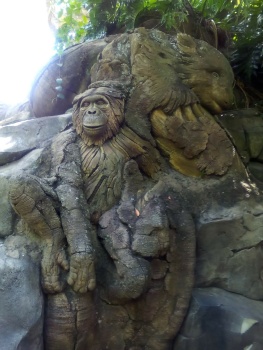 Why are you reporting this puzzle?
The Tree of Life is the symbol of the Animal Kingdom at Walt Disney World. It is a huge artificial tree (built around a recycled oil rig!), with over 300 carvings of animals in its roots and trunk. This wasn't my favorite of these, but was one of the few with a reasonable clear photograph!

Kissimmee, Florida.
Did you know you can invite a friend to a jigsaw puzzle?

Sometimes we come across a fantastic puzzle or interesting comments and think of a friend who would appreciate sharing our experience. Here is how you invite a friend to a jigsaw puzzle on Jigidi ☺