Ouette d'Égypte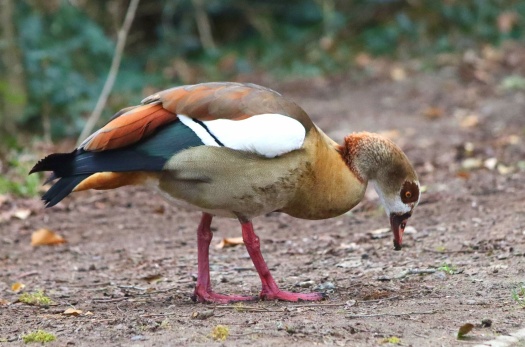 Why are you reporting this puzzle?
Dans l'Égypte antique, cet oiseau était considéré comme sacré.

Depuis 2017, l'Ouette d'Égypte est inscrite dans la liste des espèces exotiques envahissantes préoccupantes pour l'Union européenne.
Cela signifie notamment que cet oiseau ne peut pas être importé, élevé, commercialisé, ou libéré intentionnellement dans la nature, et ce nulle part dans l'Union européenne.
L'Ouette d'Égypte a été introduite en Angleterre, aux Pays-Bas et en Allemagne où elle est commune aujourd'hui.

En France, l'espèce paraît désormais bien établie dans les régions Hauts-de-France (Nord, Pas-de-Calais...), Lorraine et surtout Alsace, d'où elle commence à s'étendre en Franche-Comté.

Photo prise dans la petite Camargue alsacienne
N 47° 37.300 E 007° 32.100
Are you looking to change your password?

It's always a good idea to consider if you need to change your passwords on the different services you use. We have created a guide for you on how you can change your password on Jigidi.