101 Dalmatians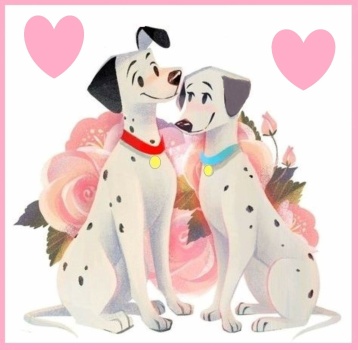 Why are you reporting this puzzle?
101 Dalmatians is a 1961 American animated adventure comedy film produced by Walt Disney Productions and based on the 1956 novel The Hundred and One Dalmatians by Dodie Smith. The 17th Disney animated feature film, it was directed by Clyde Geronima, Hamilton Luske, and Wolfgang Reiterman from a story written by Bill Peet, and features the voices of Rod Taylor, Cate Bauer, Betty Lou Gerson, Ben Wright, Lisa Davis, and Martha Wentworth. The film's plot follows a litter of Dalmatian puppies who are kidnapped by the villainous Cruella de Vil ("deVille"), who wants to make their fur into coats. Their parents, Pongo and Perdita, set out to save their puppies from Cruella, in the process of rescuing 84 additional ones that were bought in pet shops, bringing the total of Dalmatians to 101.

Roger Radcliffe is an aspiring songwriter who lives in London, England in a squalid bachelor flat near Regent's Park. His pet dalmatian dog, Pongo, decides he needs a female companion and turns to spying out the window for a suitor. Observing a woman named Anita and her Dalmatian Perdita, Pongo drags Roger to the park to arrange a meeting. Roger and Anita fall in love and get married with Pongo and Perdita.

The pair hires a nanny and moves to a small townhouse near Regent's Park. Perdita becomes pregnant with a litter of 15 puppies. Anita's spoiled, fur-obsessed former schoolmate, Cruella de Vil, stops by and inquires about the arrival of the puppies, causing fear and distrust in the family. In response, Roger writes a jazzy song to make fun of her. When the puppies are born, one puppy appears to be stillborn, but Roger manages to save his life. Cruella barges in again and demands to buy the puppies. Roger finally stands up to her and tells her the puppies are not for sale. Before leaving, Cruella vows revenge.

A few months later, Nanny puts the puppies to bed after a night of watching television, while Pongo and Perdita go for a walk with Roger and Anita at the park. Horace and Jasper Baddun, two burglars secretly hired by Cruella, pose as repair men from an electric company and steal the puppies. In response, the Radcliffes enlist Scotland Yard and put advertisements in all the papers. Roger immediately suspects Cruella, but a police investigation offers no evidence against her.

The Dalmatians contact Danny the Great Dane at Hampstead, who uses the Twilight Bark gossip chain to forward their request for help to dogs all over England. In Withermarsh Green, Old Towser the bloodhound passes the word on to the Colonel, a Sheepdog, and his cat friend Sgt. Tibbs. They investigate the nearby "Old De Vil Place," where puppies had been heard barking two nights earlier. Tibbs sneaks inside and is nearly killed by Jasper, but escapes. The Colonel sends word back to London that the puppies are found. Pongo and Perdita leave through a back window and begin a long cross-country journey, crossing a flooded and icy river and running through the snow towards Suffolk.

Meanwhile, Cruella tells the Badduns the police are on their trail. She orders them to kill and skin all the dogs by dawn. After she leaves, Tibbs helps the puppies escape through a hole in the wall, but the Badduns notice and give chase. The Colonel meets up with Pongo and Perdita and tells them of the trouble. The two Dalmatians attack Jasper and Horace, destroying part of the house and giving the puppies time to flee. Pongo and Perdita reunite with their litter of 15 at Colonel and Tibbs' home farm, only to discover there are 84 more puppies with them. Upon learning from Tibbs that Cruella intends to make coats out of the puppies, Pongo and Perdita agree to take all 99 pups home with them.

The Dalmatians start their homeward trek, pursued by the Badduns. All water has turned to ice, so the dogs use the creeks to avoid leaving tracks. They shelter from a blizzard in a dairy farm with a friendly collie and some cows, then make their way to Dinsford, where they meet a Black Labrador, who is waiting for them in a blacksmith's shop. Cruella and the Badduns catch up, so Pongo has his entire family roll in a sooty fireplace to disguise themselves as other Labradors. The Labrador helps them board a moving van bound for London, but melting snow falls on Lucky and exposes his spots. Cruella pursues and tries to ram the moving van off the road. The Badduns, in their truck, attempt the same thing and accidentally smash into Cruella's car instead, which sends both their vehicles into a ditch. The moving van continues to London as Cruella throws a tantrum, and rebukes Jasper and Horace for their clumsy mannerisims.

In London, a crestfallen Nanny and the Radcliffes try to enjoy Christmas, and the wealth they have acquired from the song about Cruella, which has become a big radio hit. The soot-covered Dalmatians suddenly flood the house. Upon removing the soot and counting the massive family of dogs, Roger chooses to use the money from his song to buy a big house in the country, forming a "Dalmatian Plantation." All the dogs of London begin barking, celebrating the return of the Dalmatian puppies and their parents.
6:55
dukerdor
7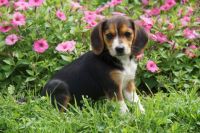 4 June 2021 - 6 February 2021