The Parade Ground At Fort Larned, Kansas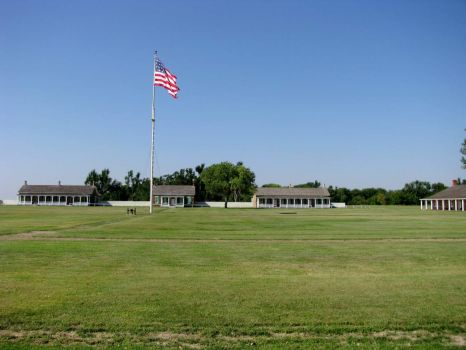 Why are you reporting this puzzle?
Fort Larned was established in 1859 on the banks of the Pawnee Fork of the Arkansas River five miles west of Larned, Kansas. Its mission was to protect traders and travelers on the Santa Fe Trail. By 1878, most of the Indian Tribes of the area had been forced to retire to reservations and railroads were established in the area that spelled the end of the Santa Fe Trail. Fort Larned was decommissioned in 1878 and passed into the history books. However, many of the sandstone buildings remain and have been preserved as a National Historic Site.
The commanding officers home is directly behind the flagpole flanked on either side by duplexes for married officers. The end of the enlisted men's barracks shows on the right side of the parade ground.