Produce auction in Pennsylvania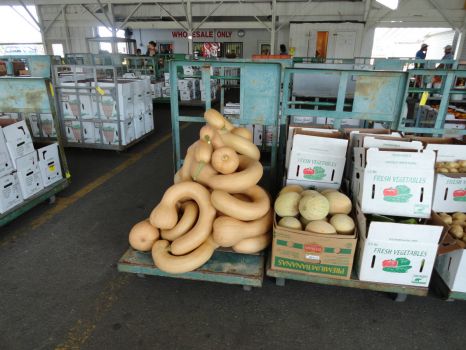 Why are you reporting this puzzle?
This was a wake up call to me. The farmers bring their produce here and it is auctioned off and then the buyers truck it to stores, small produce vendors etc. Just amazing. The farmers DO NOT make much money for all the work they do. Check out these butternut squash. The tomatoes were simply delicious. The auctioneer was just something to see and hear and you see the VERY, VERY slight signals for ok or nay on the sale. Just loved it. They even auction off flowers.