A morning visit from the Muntjac Deer
A morning visit from the Muntjac Deer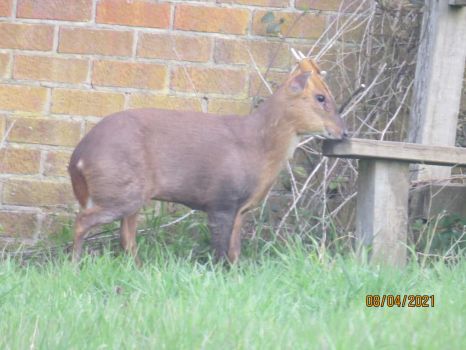 Why are you reporting this puzzle?
Something raced past the window this morning and on closer inspection found it was a Muntjac deer. Obviously it had been spooked by something and was looking for a way out. It found the
footpath. stile. I occasionally see one but it is often in amongst bushes or brambles for cover, and not often in open ground. You can see it's tiny antlers and protruding teeth, but not the fluffy white hair on the underneath of it's tail.