Desserts Around The World - Slovenia - Prekmurska Gibanica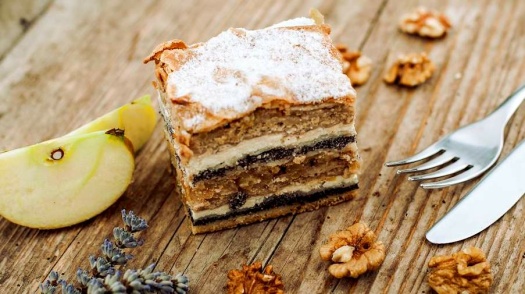 Why are you reporting this puzzle?
A cake that's defined by having as many layers as possible. Pastry sheets (filo or strudel) form the bottom and top and divide the internal layers, which consist of various filling, such as poppy seed filling, apple filling, raisin filling, cottage cheese/sweet curd filling and walnut filling. As with many Eastern European desserts, a slice of this cake is often served with a dollop of sour cream to balance the sweetness of the cake.