Kočičí hrádek - Cat Castle, CR
Kočičí hrádek - Cat Castle, CR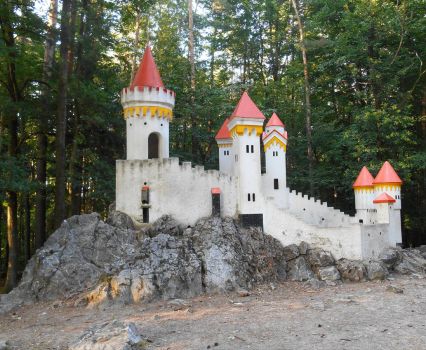 Why are you reporting this puzzle?
Kočičí hrádek u Slatiňan je romantická miniatura hradu. Je součástí areálu slatiňanského zámku. Pro své děti hrádek dala v letech 1898–1901 vybudovat hraběnka Vilemína Auerspergová. Hrádek je postaven na skalce z křemence.
Cat Castle at Slatinany is a romantic miniature castle. It is part of the Slatiňany chateau. Castle for their children put in the years 1898-1901 to build Countess Wilhelmina Auerspergová. Little Castle is built on the rock of quartzite.